I know that I am a little behind but since I think DVR is the greatest invention ever; I never watch a show when it comes on. I have been addicted to The Bachelor for several seasons now and this one is proving to be no different.
Jake is such a cutie. In fact, he is almost too perfect. I love his smile and his eyes but I usually go for darker hair.
The girls this season are out there. I am so glad that Michelle is gone. I couldn't even bring myself to post that crazy girls picture. I love when one of the other girls said that she needed a therapist; not a husband.
Another one of my not so favorites is Vienna. I don't remember her causing so much drama on previous episodes but for some reason the other girls do not like her. I don't think she's very pretty. Something about her hair maybe.
My 2 favorites for this season are Ali and Tenley.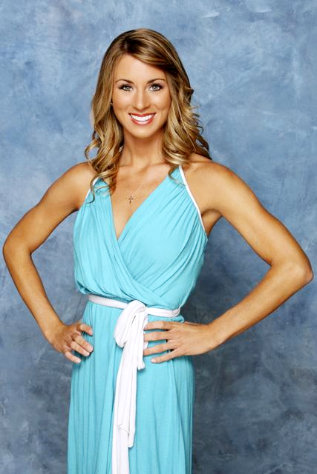 Tenley is a DOLL. Although I do wish she would get loud or mad at least once. I think she will be one of the last ones.
I really liked Ali from her one-on-one date with Jake. She did kind of get on my nerves last night when she was starting so much stuff with Vienna. I think shes really cute though and her and Jake would make a great pair.
Which girls are your favorites?